so jack has forever had problem with chewing on feet and various small allergy issues (looking aside from his major allergy issues few yrs back that has still not come back phew...) this time around he chewed his foot farely badly and was very painful as a result.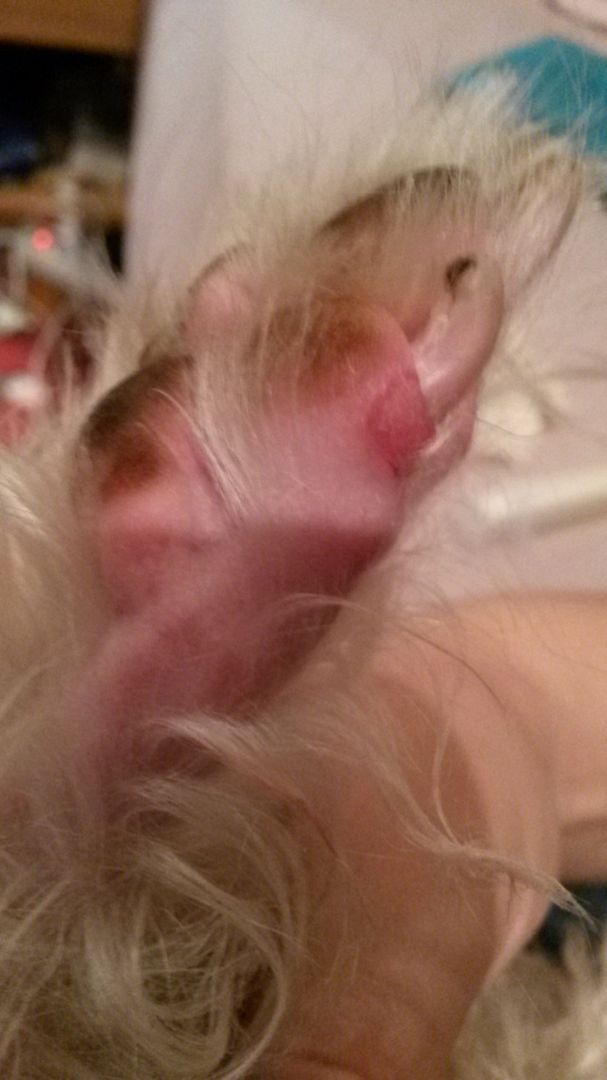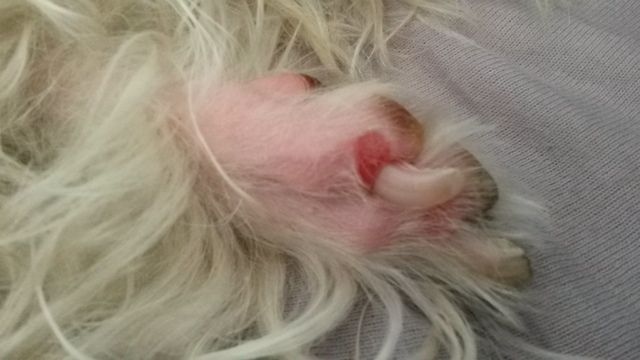 finally healing now as more interested in the abraded skin from when i groomed him :p oops...
today we took an allergy test as well as full blood (due to age i wanted full bloods results tomorrow for that but haematology was fine) we took a skin allergy test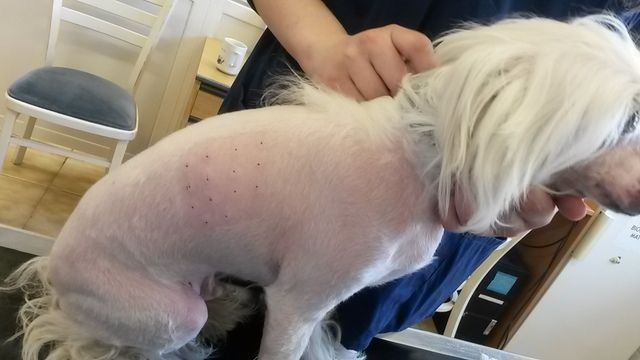 in total 15 injections with bloods today! what a trooper he was!!!
so the results after 20 mins was positive reaction to grass pollen mixture and tree pollen. good to at least know what he is allergic too even if wont do immunotherapy due to age and decreased efficacy.
one day break from injection and a vaccine tomorrow and tablet for travelling home for easter :p haha bless him he is so gonna hate the vets more after this